From http://classicrockmusicblog.com
by on December 14, 2009
For whatever reason progressive rock has never established a foothold in Ireland. Just across the Irish Sea, in neighboring England, progressive rock flourished in the 1970s so much that entire "schools" of prog were born. Maybe it was the political climate of the land that kept the often fantasy-themed explorations of prog from finding roots in Ireland. While English bands such as Yes, Genesis, Emerson, Lake & Palmer were traversing imagined landscapes and worlds, Ireland's Rory Gallagher's feet were planted firmly on the ground, playing meat-and-potatoes blues-rock for his country men and women. But there was a void… until now.
Dead Heroes Club are Ireland's answers to Peter Gabriel-era Genesis and Fish-led Marillion. The Derry-based quartet- Liam Campbell (vocals and keyboards), Gerry McGerigal (guitars), Wilson Graham (bass) and Michael Gallagher (drums) – take musical cues from the past and marry them to Campbell's lyrics that ask many questions about the state of today's world. The music is engaging and melodic and the six songs fly by, even the 15-minute-plus title track, at a clip that had me grabbing the remote for a replay – then another. Dead Heroes Club reign in the long solos and expositions for passages that strengthen the song, and that's what makes A Time Of Shadows so successful. In a sense, the arrangements are almost spartan, leaving plenty of space for Campbell's words and delivery to make maximum impact.
Campbell's words are often charged by the seemingly unstoppable conflicts that continue to spread plague-like across the globe. In "Gathering Of Crows," he asserts "I guess I must've missed holy twist that says 'death to the other side!' Who gave these words to Muhammad's verse or to the one who came to die? And who is it that insists 'read into this… the path has been clearly laid', To justify the wave that comes again in jihad or crusade? Is there a killer's heart in your holy man?" Even under the weight of it all, Campbell and crew bring melody to the theme and make it beautiful. The poignant tribute to a fallen friend, "The Sleepers Are Waking (A Song For Tony Martin)," sparkles as guest vocalist Catherine McAtavey harmonizes with Campbell on the chorus and McGerigal adds chiming harmonics on acoustic guitar. I can't single out one of the six tracks as a favorite – this is an album that should be heard as a whole and by as many fans of prog rock as possible.
Yes, Ireland has a progressive rock band of its own and one to be mentioned in the same breath as modern proggers Spock's Beard, The Flower Kings, Glass Hammer and Porcupine Tree. I absolutely love this album – my favorite of 2009 and a strong contender for my Top 20 progressive rock albums of all time. In fact, I'm adding it to that list, which follows in no particular order:
From - http://www.seaoftranquility.org
Second album from Irish proggers Dead Heroes Club, A Time of Shadow is independently produced and released. Prog bands are something of a rarity in Ireland and to the best of the bands knowledge they are the only current exponent of the genre. The first thing that strikes you about this album is the wonderful artwork which was designed for the band by Ted Nasmith, the official illustrator for the Tolkein estate. Fantasy cover art and prog have always gone hand in hand and it is reassuring to find Dead Heroes Club upholding this tradition.
This is an album of quintessential prog; ever changing time signatures, swirling keyboards, lengthy solos, melodramatic vocals and lyrics that conjure up all kinds of imagery. Vocalist Liam Campbell has a gift for haunting and memorable melodies, just check out the opening to "Stranger In The Looking Glass", which provides arguably the albums soaraway highlight. Meanwhile guitarist Gerry McGerigal and the rhythm section of drummer Michael Gallagher and bassist Wilson Graham contribute some fluid instrumental passages. Consisting of four lengthier pieces and two songs at little more than four minutes ("The Centre Cannot Hold" and "The Sleepers Are Waking") it is the epics where the band really flex their collective muscles and stretch out whilst evoking moods of both light and shade. This is best exemplified by the jaunty keys on "A Gathering of Crows" which bounce along with an insistent melody whilst the lyric tackles the altogether darker theme of religious fanaticism. The grand finale of the fifteen minute title track is very much a sweeping epic that ebbs and flows yet is still held tightly together in regard to composition and arrangement.
Whilst there are still bands such as Dead Heroes Club around then the future generation of classic prog seems very much assured. In short, this is a triumph.
Editors Note-This band has recently been signed to the US label ProgRock Records, so be on the lookout for the official release of A Time of Shadows soon.

Track Listing
01. Theatre of the Absurd
02. Stranger in the Looking Glass
03. The Centre Cannot Hold
04. A Gathering of Crows
05. The Sleepers Are Waking
06. A Time of Shadow
Added:
December 19th 2009
Reviewer:
Dean Pedley
Score:
From - www.dangerdog.com
Dead Heroes Club: A Time Of Shadow
Progressive Rock Rating: 5.0/5.0
DHC Recordings - www.myspace.com/thedeadheroesclub
Review: Craig Hartranft, 08.02.2009

Everybody knows U2, but the next best (and big) thing out of Ireland could be the progressive rock band The Dead Heroes Club. Their second independently produced album, A Time Of Shadow, with cover by official Tolkein illustrator Ted Nasmith, is an well-crafted and elegant work of classic progressive rock. With a cursory listen it is abundantly clear where DHC finds its musical inspiration; the blood of Genesis, Yes, King Crimson, Tull, Pink Floyd and others floods their veins. While the music is superbly composed, Dead Heroes Club is blessed with intelligent lyrics thanks to lead vocalist, lyricist and playwright Liam Campbell. As example, Campbell draws inspiration from fellow Irishman and poet W. B. Yeats for their song 'The Centre Cannot Hold.'
Within the musical composition, the emphasis seems three-fold: melody converging with Campbell's vocals, a healthy dose of keyboards especially reminiscent of old school Hammond organ, and a developed structure combining varied movements and tempos over an often atmospheric and mysterious foundation. Couple this with coherent lyrics and A Time Of Shadow becomes an profound (four of the six songs are over nine minutes long) and enjoyable accomplishment. Stranger in the Looking Glass and a Gathering of Crows are particularly magnificent and representative songs. An attention-deficit crippled generation raised on sound bites may have difficulty with the length of some pieces and may even, erroneously, find them derivative and repetitive. But, as always, this is the challenge of any progressive music when creativity and intelligence merge.
Finding Dead Heroes Club's A Time Of Shadow is a true delight. DHC combines impressive and creative progressive rock, steeped in the classic tradition, with brilliant lyrics to creative a distinct and enjoyable masterpiece. Highly recommended!
Review from www.progressor.net

Dead Heroes Club - 2009 - "A Time of Shadow"

(53:53, Progrock Records)
---
                 
TRACK LIST:                   

1.  Theatre of the Absurd 9:13
2.  Stranger in the Looking Glass 9:43
3.  The Centre Cannot Hold 4:10
4.  A Gathering of Crows 11:25
5.  The Sleepers Are Waking 4:15
6.  A Time of Shadow 15:07

LINEUP:

Liam Campbell – vocals; guitars
Gerry Mc Gerigal – guitars; vocals
Wilson Graham – bass; vocals
Chris Norby – keyboards 
Mickey Gallagher – drums 

Prolusion. The Irish band DEAD HEROES CLUB was formed sometime after the millennium by seasoned musicians who were tired of playing mainstream pop and rock and wanted to create music with a stronger emphasis on artistic virtues and refined melodies. As fans of the original Neo movement this stylistic expression was soon chosen for the band, and a debut album recorded and released in 2004. Following this they finalized their line-up and started working on their sophomore effort. By 2009 "A Time of Shadow" was finished and Dead Heroes Club was then signed to Progrock Records, which subsequently issued the album.
Analysis. The expression of Neo progressive rock may have a multitude of different meanings and associations, very much depending on who's asked to define the idiom. One act that most often will be mentioned one way or another is Marillion, and in particular the time when the vocalist in that band was a certain Derek 'Fish' Dick. And while Dead Heroes Club is far from being a clone of that band, comparisons will be made in that direction, first and foremost due to the singing of Liam Campbell. It was an intriguing experience to listen to his vocals. Apart from dominating this album from start to finish - those longing for extended, instrumental passages are out of luck on this occasion – he has a tone and a choice of delivery that often reminds of Fish, and even more of Peter Gabriel. At the same time he comes across as a vocalist with a better range, much stronger in terms of melodic expressions and with a grit and darkness to his voice not too often encountered in acts exploring the Neo progressive universe. A sense of drama verging on the melodramatic is another nice feature of the lead vocals here and, generally, Campbell comes across as an accomplished vocalist and among those whose presence will elevate a composition from the ordinary to something better. As long as the listener likes his voice, that is. The major downfall of an album as vocal-heavy as this one is that the listener needs to become fascinated by this part of the composition to be able to enjoy the album. The musical backdrop here will be rather familiar for most anyone who's encountered this stylistic expression on previous occasions. Dead Heroes Club focuses on the mellower part of Neo, giving ample room for piano passages and wandering, mellow guitar themes. The keyboards may be given less space than what many are used to, while guitar riffs with a distinct blues-meets-hard rock flavor to them are carefully utilized to add grit and variation to the proceedings. On one occasion, the track The Centre That Cannot Hold, this grittier guitar sound is given the dominating spot as well, in a song that may not possess too many progressive leanings until the final 90 seconds but which nonetheless adds a welcome pause from the mellower, melancholic musings pre- and proceeding it. Personally I find the opening track, Theatre of the Absurd, to be the most interesting one, to the point where I'd describe this particular effort as a creation that should be on the shortlist of anyone interested in this brand of art rock. The opening 6 minutes are rather standard fare, lifted immensely by the aforementioned lead vocals, but for the final three minutes darker textures are added alongside subtle, swirling synths to create a hypnotic atmosphere blended in with the voice of Campbell and the rest of the instrumentation.
Conclusion. Those who might fancy a slice of vocal-dominated art rock from the mellower part of the Neo progressive universe should feel right at home with this sophomore venture by the Irish band Dead Heroes Club. It doesn't offer anything really new or innovative to this stylistic expression, but the melodies are strong, the lead vocals intriguing and the compositions generally well made. And while their moment of true brilliance is limited to the opening track on this occasion, at least in my opinion, the following 5 numbers are all rather strong efforts as well, well above average as long as the listener finds the vocals to be interesting.
OMB
=Olav M Bjornsen
:
February 4, 2010

From www.progarchives.com
Collaborators/Experts Reviews
Review by Windhawk
SPECIAL COLLABORATOR Honorary Collaborator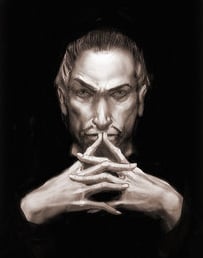 A good quality sophomore effort from this Irish band, as long as vintage-sounding Neo Progressive rock is to your liking.
They aren't Marillion clones these guys though, despite the above descriptions. But they have most of the main characteristics of many early Neo bands: A tendency to explore rather mellow stylistic landscapes, giving ample room for piano, clean or acoustic guitars and floating, lush synth textures. And with a vocalist with a voice similar to Fish or Peter Gabriel in expression, many strong associations are easily made.
The lead vocals are a highly expressive and dominant part of this bands efforts though, emotional and often verging on melodramatic, and is probably the key element to whether or not this band's efforts will be appreciated. The more or less subtle additions of harder rocking riffs is a nice bonus feature, especially when concentrated in the energetic opening parts of The Centre Cannot Hold.
The opening numer Theatre of the Absurd stands out as the best number here though, and if you like that you'll like the rest of the album as well. And while none of the other compositions equals this fine effort the album as such is an accomplished piece of work, recommended to those who enjoy the somewhat mellower escapades of this stylistic direction.
http://www.progarchives.com/album.asp?id=24932
From www.progarchives.com

Review by tszirmay
SPECIAL COLLABORATOR Symphonic Prog Specialist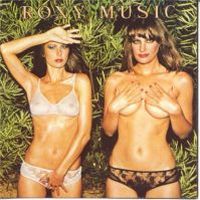 And to those who loudly claim that neo-prog is the weakest link in prog, here is another example of scrumptious quality to go onto the podium along with scintillating albums by Abel Ganz (Shooting the Albatross), Credo's last 2 , Anubis (Tower of Silence), Airbag (All Rights Removed), ICU (Now and Here), Collage (Moonshine), Galahad (Empires), as well as the last few IQ and all the Satellite recordings, among many others. Sorry naysayers, there is without any doubt some fabulous quasi-symphonic material out there that will knock you down, stunned. Generally, the deal should really rely on a great vocalist to carry the relatively mundane symphonic backdrop and reach for higher musical glory. Well, Liam Campbell has a voice that simply transcends the monotone and vaults these Irish lads into a contending place among the above mentioned warriors. The vocals are intensely passionate, expressive yet husky, without any hysteria and overblow, recalling the prime quality of Marillion-era Fish and Manfred Mann's Earth Band vocalist Chris Hamlet Thompson.
Everything about this record shines, from the glorious cover art and the sleek production, to the impeccable musicianship and forceful delivery. Guitarist Gerry McGerigal has a unique timbre and provides glimmering riffs and massages them with slithering leads, the drumming is particularly solid without that mechanical binary weakness deployed by some of the weaker neo-groups, allied with a powerful bass and supple keys that finish off the instrumental side more than competently. The material is vivacious both in its succinct messaging and its audio intensity, but the vocals really take all this by the jugular and waltz the compositions into the prog twilight. The herculean "Theatre of the Absurd" is an astounding "entree en matiere", full of bluster and unmitigated confidence, bellicose riffs, reptilian bass and brawny drumming shoving the mood forward and providing the platform for some eyebrow-raising moments (such as the Manfred Mann ?like synthesizer solo), some gentle passages that float and flutter as well as some rockier sections that recall Brit legends Spooky Tooth. Campbell wastes little time in showing off his animated vocal prowess, contrasting sweet and sour better than a Cantonese chef. The track's second half burst into a sizzling detonation that sets the swarthy tone right there and then, recalling the finer moments from the Earth Band. An outstanding track that is available on PA for you to sample.
Being Irish, you have the requisite Christian relevance (the "House of reverence" lyric) on "Stranger in the Looking Glass", a mid-tempo, volume-pedal guitar caress that blooms nicely into a stately bluesy lament proclaimed brilliantly by the thrilling Liam Campbell vocal and a sulfuric lead guitar excursion into the loftiest heavens. Not very technical one may say but goose-bump material of the finest vintage nevertheless. The genuine ingenuity of the lyrical content and its essential delivery is simply remarkable to even the most jaded ear. Little dabs of acoustic guitar, svelte backing whispers and deft drumming combine with power chords to provide a constant sense of movement and entertainment. The raucous and concentrated "The Center Cannot Hold" introduces some snarl and nastiness, pummeling relentlessly a stark message of social despondence. McGerigal riffles his axe with merciless abandon so as to underline the rage, distinguishing slashes of doom to fade out from the storm.
"A Gathering of Crows" is a rather sarcastic stab at the hypocrisy of war and its socio- religious masters, accusing jihad and crusade alike, and asking "Where is the faith that brings us peace". With the new millennium, it's about time we see artists tackling subjects that crested rock in the first place: condemnation of a faulty human condition that claims illumination and yet showcases unending primitivism. A jaded, bored and unintelligent planet of web-surfers who are now anesthetized from the reality of their idiotic routine. Where "waking up" is replaced by "logging on" without the responsibility or the guilt. The lyrical content is astonishing, Liam is quite the spokesman and the lads infuse some lavish ditties like the fabulous piano insert but truth is we are reminded of Marillion's anti- war Script of a Jester's Tear message. The applause for the courage displayed is well- earned.
"The Sleepers Are Waking" is perhaps the most accessible track here, featuring another breathless vocal exhibition and a notably more acoustic presentation which recalls vintage the Strawbs, not exactly paltry company. A beautiful track that is a dedication to a deceased friend.
To finish "en beaute" as the French like to say, how about a 15 minute masterpiece title track, that encompasses everything previously stated, emotionally on par with IQ's devastating "Harvest of Souls"? Fueled by a deep sense of pace and atmosphere, this is cinematographic prog at its finest, Liam offering a multitude of voice resonances (plus some game-show host sample babblings), with bassist Wilson Graham booming along fiercely, brooding e-piano and jangling guitar arpeggios adding to the palette. The second half is even more desperate and anguished, the main theme achingly excruciating within dire lyrical content, this is no happy party music but rather intelligent and thought-provoking progressive rock music that has meaning and necessity.
This album pleased me immediately and to my astonishment, it gets even better with repeated auditions, sliding nicely into my recent favorite's list. Liam Campbell is a stellar voice and the bands kicks ass. I think the recording is spectacular as this material must be amazing live.

4.5 Irish Matrixes
www.silhobbit.com -Dead Heroes Club - A Time Of Shadow
Written by Charlie O'Mara - Friday, 29 January 2010 12:18
Ireland's not well know for being a hotbed of progressive rock, and Dead Heroes Club, from Derry, reckon that they're the only ones, and I'm in no position to argue!
A Time Of Shadow is the bands second album, originally independently released last year, but they've since been signed by ProgRock Records in the US, so it should be a lot easier to get hold of.
The whole feel of this is classic prog rock, from the Tolkienesque cover to the songs themselves; long in title and long in length!
The album opens up in fine progging style with Theatre Of The Absurd, which, at 9 minutes and 13 seconds is only the fourth longest track on offer! Prog rocks! And it's a good taster for when the band have in store. Undoubtable prog leanings, over a track reminiscent of Jump in their mellower moments. Indeed, singer Liam Campbell's voice is a cross between Peter Gabriel and Fish with a touch of the John Dexter Jones' thrown in for good measure. The second track is the equally as long Stranger In The Looking Glass, opening up in a wonderful Pink Floyd mode, with Gerry McGerigal's guitar work very much in the David Gilmour style, before breaking into early, bouncy Marillion bass-driven thing delivered by Wilson Graham
The shorter and rockier The Centre Cannot Hold follows on, injecting some urgency into the album, but this gives way to A Gathering Of Crows, with it's sampled intro of hate and overtly proggy keyboard riff courtesy of Chris Norby. We played this song on Proggy Style 61 back in July, so you should be familiar with this track, with its powerful lyrics decrying religious fanaticsm on all sides. Eleven and a half minutes of prog pomposity for us all to enjoy!
The emotional The Sleepers Are Waiting comes next; dedicated, as the album is, to a friend of the band who passed away. It's another exceptional track that highlights the bands versatility. Final track, A Time Of Shadow rounded off this weeks Proggy Style Radio Show. It's a prog rock epic in every sense of the word. Fifteen minutes long, slowly building up, a classic way to end the album.
This is an excellent album, one that any fan of proper prog will enjoy, time after time.
http://silhobbit.com/silweb30/album-reviews/item/350-dead-heroes-club-a-time-of-shadow/350-dead-heroes-club-a-time-of-shadow
From http://www.jerrylucky.com

Dead Heroes Club - A Time Of Shadow
Bart : Okay, so there must be this marketing person who knows how to get on my nerves. Read how he dares to describe this band: 'Fits right in with the popular section of the progressive rock movement' and 'A unique outing from Ireland.' Please, think before you combine different statements just for the sake of salepoints.

So let me keep this short: do you like any of the following bands: Yes, Rush, Genesis, Pink Floyd, Marillion (with Fish if you will)? Then you can't go wrong with this release. This is one fine band. Their music is lovely and enchanting and really does justice to the tradition that they're part of. You should be listening right now. Also, the artwork is beautiful and tasty. This is big. This is the works.
- See more at: http://www.lordsofmetal.nl/en/reviews/view/id/15196#sthash.OaAI3qow.dpuf
Bart : Okay, so there must be this marketing person who knows how to get on my nerves. Read how he dares to describe this band: 'Fits right in with the popular section of the progressive rock movement' and 'A unique outing from Ireland.' Please, think before you combine different statements just for the sake of salepoints.

So let me keep this short: do you like any of the following bands: Yes, Rush, Genesis, Pink Floyd, Marillion (with Fish if you will)? Then you can't go wrong with this release. This is one fine band. Their music is lovely and enchanting and really does justice to the tradition that they're part of. You should be listening right now. Also, the artwork is beautiful and tasty. This is big. This is the works.
- See more at: http://www.lordsofmetal.nl/en/reviews/view/id/15196#sthash.OaAI3qow.dpuf
Bart : Okay, so there must be this marketing person who knows how to get on my nerves. Read how he dares to describe this band: 'Fits right in with the popular section of the progressive rock movement' and 'A unique outing from Ireland.' Please, think before you combine different statements just for the sake of salepoints.

So let me keep this short: do you like any of the following bands: Yes, Rush, Genesis, Pink Floyd, Marillion (with Fish if you will)? Then you can't go wrong with this release. This is one fine band. Their music is lovely and enchanting and really does justice to the tradition that they're part of. You should be listening right now. Also, the artwork is beautiful and tasty. This is big. This is the works.
- See more at: http://www.lordsofmetal.nl/en/reviews/view/id/15196#sthash.iWZx0Ulj.dpuf
Quick, name the top 5 Irish progressive rock bands. I must admit that after Fruupp I'd be stumped…but now I can add one more to the list, and that's the Dead Heroes Club. Their new release A Time of Shadow is a classic symphonic prog release that hit's all the right notes. This quintet consists of Liam Campbell (lead vocals, acoustic guitar), Mickey Gallagher (drums, percussion), Wilson Graham (Bass, vocals), Gerry McGerigal (guitars, vocals) and Chris Norby (keyboards).
A Time of Shadow is the follow-up to their first release back in 2004 and is made up of six tracks, four of which are over nine-minutes in length the two remaining compositions are just over four-minutes, so there's a lot of musicality here. Stylistically Dead Heroes Club blend elements of different eras of Genesis, think Wind and Wuthering or Trick of the Tail with more than a hint of the recent work from Echolyn. Proceedings get under way with "Theatre of the Absurd" [9:20] with an Echolyn-styled fast-paced fusiony guitar/organ riff before settling down to a slower thoughtful Wind and Wuthering feel. The composition goes through a number of musical change-ups but all of these influences are filtered nicely by the band's own approach giving them a rather distinct sound. That sound is led by Campbell's vocals which are best described as a more forceful Peter Gabriel without that the raspyness. Track two "Stranger in the Looking Glass" [9:50] starts off soft and flowing with keyboard styled strings and Steve Hackett-styled guitar tones all building to a subtle crescendo at the 1:30 mark at which point the vocals come in to lay the first part's foundational melody. Don't expect any searing guitar solos with the music created by Dead Heroes Club, instead you will hear a wonderful mix of acoustic and electric guitar where the solos tend to be muted and even perhaps restrained all the while fitting the feel of the piece without the need to stand-apart. Keyboards as you might expect play a very prominent role either providing layers of atmosphere or one of many solos interplaying with the guitar. A number of times the band develops some absolutely beautiful dramatic musical crescendos that are repeated thematically. The band shows they can rock with "The Centre Cannot Hold" [4:12] which displays the most Echolyn style influence. It's a brilliant piece that begins powerfully but then closes out in a slower more contemplative mood.
Dead Heroes Club are a band that will appeal to a wide range of symphonic prog fans given they offer a hint of the classic symphonic sound mixed with more modern influences; long songs with lots dynamics and musical interplay and more than a few surprising musical twists and turns. I really like these guys.A Time of Shadow is a great follow-up and I highly recommend it.
From Classic Rock Presents Prog

"Their claim of being Ireland's only progressive rock band was always going to be a bit of a stretch, but Dead Heroes Club can certainly stick themselves in the retro prog pigeonhole if they so wish. As you pick it up, the immediate feel to the album is that of the 70's, what with the pedigree fantasy artwork (courtesy of official Tolkien illustrator Ted Nasmith), and then you hear the album. If you still enjoy the whistlings and chirpings of Jethro Tull and the dramatic swooning of Gabriel-era Genesis, then read on.

You're certainly not going to find a new breed of prog rock by following DHC but with flitting time signatures, strong guitar work and vocals that hark back to headier times, this self released album has got all the hallmarks of a hugely enjoyable prog album. You might expect the 15 min closing track, A Time of Shadow, to build and build into an emphatically mangled cacaphony, but the way it gently meanders through subtle melodies and complex but restrained rhythms showcases exactly why Dead Heroes Club can at least declare themselves to be Ireland's best progressive rock band.

Raziq Rauf"
www.imarocker.com Review of Debut CD

Dead Heroes Club
"Who are the Dead Heroes Club ?" you ask.
Well, they are a Derry band who have produced a stunning debut album.
The Dead Heroes Club consist of Liam "Soupy" Campbell(Vocals),Charlie Coyle(Bass), Mickey Gallagher (Drums) & Gerry McGerigal(Guitar) with keyboards being played by various members. Together they have produced a superb album which hasn't strayed too far from my CD player since I bought it a couple of weeks ago.
Their sound could be described as prog rock & there are definitely influences from early Genesis, Pink Floyd & Marillion amongst others. If the four letters P R O G put you off I urge you to stop & give this album a listen.

Opening track A Day in the Life of the World is just over 6 minutes of brilliance with an intro that sticks with you for ages after you hear it.
Track number 2 Feel The Dark has some great singing from Soupy who turns in some great performances throughout the album. Following this is Sunrise On The Trenches which deals with the disaster that was the battle of the Somme during WWI (July 1916).This track is currently tied with A Day In The Life Of The World for my favourite song on the album. Simply a beautiful song with superb playing from the whole band. Check out the bass sound on this one, it's fantastic, nice 'n' deep! The solo at the end has a lovely Floyd feel to it…
Track 4 Falling From Grace is very early Genesis in feel & sound with more than a hint of Marillion as well. Track 5 The Road To Jerusalem has a vocal which sounds very Peter Gabriel & a very catchy tune. 'One Day Too Soon' is a very commercial sounding track & reminds me of the 80's for some reason.

The next song Press Any Key is my least favourite one on the album. Can't fault the playing, it just doesn't grab me like the others…sorry lads. Following an instrumental the album finishes with the epic 'A Secret Never To Be Told' clocking in at over 12 minutes. This is another great track which finishes the album on a high note.
Soupy has come up with some great lyrics throughout this album & it is wordy as prog albums tend to be. The songs take a bit of listening to & some of them may well take a few listens to reveal their excellence, I'm still discovering bits… The musicianship is as you'd expect excellent & Gerry's guitar playing is very tasty indeed.
Finally I'd like to mention the production of the album. There's quite a few soundbites & other effects on the album & well done to the band for pulling it all together in such a professional sounding way.
It's for sale locally for £7 so get yourself up to Trash & support local rock!

They're going to be playing locally at the Nerve Centre on 23rd of July I believe to launch the album. They've now added a keyboard player as well so go along if you can to support them..
BEN BYRNE
www.dprp.net review of debut album
Dead Heroes Club claim to be the sole Irish progressive rock band, and indeed apart from the defunct Horslips, nothing else comes to mind. Their self-titled debut album is also self-produced and -promoted, and represents their "mission to reinvent and rejuvenate prog-rock in a contemporary context".
The album kicks off with A Day in the Life of the World, which opens pleasantly enough with clean guitars and piano before introducing Liam Campbell's vocals. Mr Campbell is a dead ringer for Peter Gabriel, and displays a similar range and style to early Genesis, with a definite influence in the lyrics as well. The music here is reminiscent of American neo-proggers Iluvatar. It continues in this fairly inoffensive vein for almost four minutes, before launching into a very early-Genesis passage with Hackett-esque guitars and Hammond. Indeed, this piece would not have been out of place on Foxtrot.

Feel the Dark continues the dichotomy. One can't escape the Gabriel comparison, and we're not just talking vocal quality here. Otherwise, it's a lovely tune with some nice riffs. Sunrise on the Trenches, a delightful lyric, has a long introduction in the booklet about the battle of the Somme. I confess I would have liked to have heard this track - and some of the others - with less of the ever-present rhythm guitars.
Falling from Grace ups the intensity with some more guitars. It seems that ten years of guitar effects have passed guitarist Gerry McGerigal by, which is a shame, for the fizzy clipped sound here detracts from the tasteful playing. The middle section here is something Genesis would have done about thirty years ago; since no-one else seems to be doing it any more, I have no objection to Dead Heroes Club doing just that. It's followed by some shorter tracks; The Road to Jerusalem has a nod to IQ in style but lacks variety, and tends to drag a little. One Day Too Soon cuts back on the ever-present rhythm guitars, allowing the song to groove, and it works very well. I'm not sure which band member provides the backing vocals here, but it fits nicely. Press Any Key, by contrast, is four minutes that really doesn't belong on this album.
Third Light is a nice but throwaway instrumental, leading into the longest piece here, namely the ten-minute A Secret Never To Be Told. Now, I generally like long pieces, provided there's enough variety to sustain the interest, and Dead Heroes Club perform that well by moving through each of the moods found throughout the album. It's good, with the exception of some unusually poor vocals early on. They manage to shake off the Genesis comparisons here for the most part. The hidden section at the end is unnecessary.
Dead Heroes Club have done themselves proud with this debut. The album is consistent and offers a good blend of acoustic stylings with the more progressive influences. I would recommend this highly to any fan of the softer side of progressive rock, as well as early Genesis fans. The recent addition of a full-time keyboardist to the band promises more diversity and power for live performances and the next release too. It could do with some more variety in the songs, a little more dynamics to the music, less rhythm guitars; but ultimately, it's an excellent start.
Conclusion: 7 out of 10
David McCabe